Ensure Student Learning
In Undergraduate Medical Education the management of your student data is a vital part of providing quality education. Share important information that simplifies and assists in documenting each step of the medical education process and inform your students of key events and tasks to be completed.
Ten percent of all undergraduate institutions trust our Undergraduate Management Suite to allow them to focus on the health of their schools so that educators and students can focus on learning.
"...We also utilize the software to receive student evaluations electronically from preceptors, distribute shelf exam scores, track our credentialed faculty, and electronically maintain our student credentialing files and hospital affiliation agreements. Aside from the many features New Innovations provides, the most impressive feature is their client support. We have never had a question go unanswered!"
Develop Curriculum That Results in Entrustable Graduates
Methodically determine the state of your curriculum and easily submit your data to the AAMC Curriculum Inventory portal directly from New Innovations.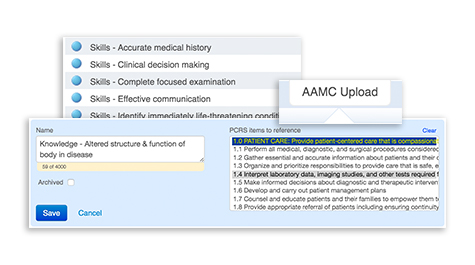 With New Innovations, you have a methodical way to define objectives throughout the different stages of your MD or DO program. Quickly and efficiently map the outline of what skills and knowledge your students should possess upon graduation.
Learn MORE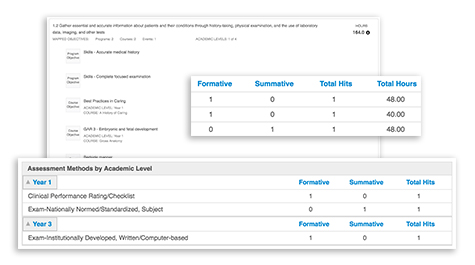 Analyze curriculum content by generating reports that allow problem identification and constant curriculum improvement. Share how and when certain content is covered and submit standardized data to the Curriculum Inventory Portal with the click of a button.
Learn MORE
Quickly Audit Student Performance
Use applications that handle anonymous evaluations, case logging, and journaling to monitor your most relevant student performance concerns.
Automate Personnel Matters
Generate paperless personnel records that help to automate student data collection having to do with past education, test stores, and expiring immunizations.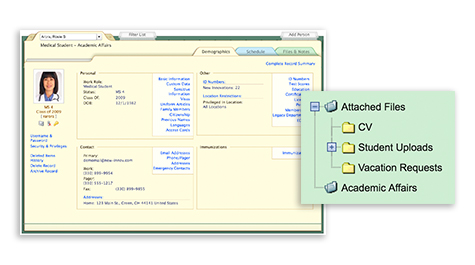 The profile is a complete summary of past education, test scores, file attachments, and contact information associated with each student. Customize and track data elements specific to your school or institution and ensure security with access configurations.
Learn MORE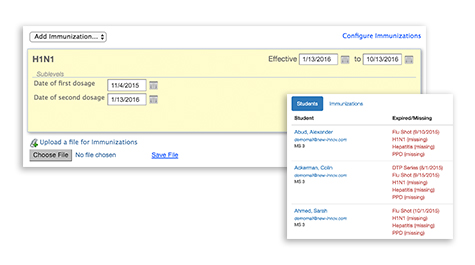 Use New Innovations to identify missing immunizations and those that are nearing expiration. Automate your process by sending out instantaneous notifications to individuals who have immunizations that are approaching expiration.
Learn MORE