Service Without Limitations
Comprehensive enough to serve your needs, flexible enough to work with any institution
Versatile
We serve all programs, regardless of size, helping single resident programs as well as the largest hospital system in the United States.
Complete
A full array of features help you drive hospital initiatives, from basic compliance to more complex analysis like Clinical Competency Committee reviews.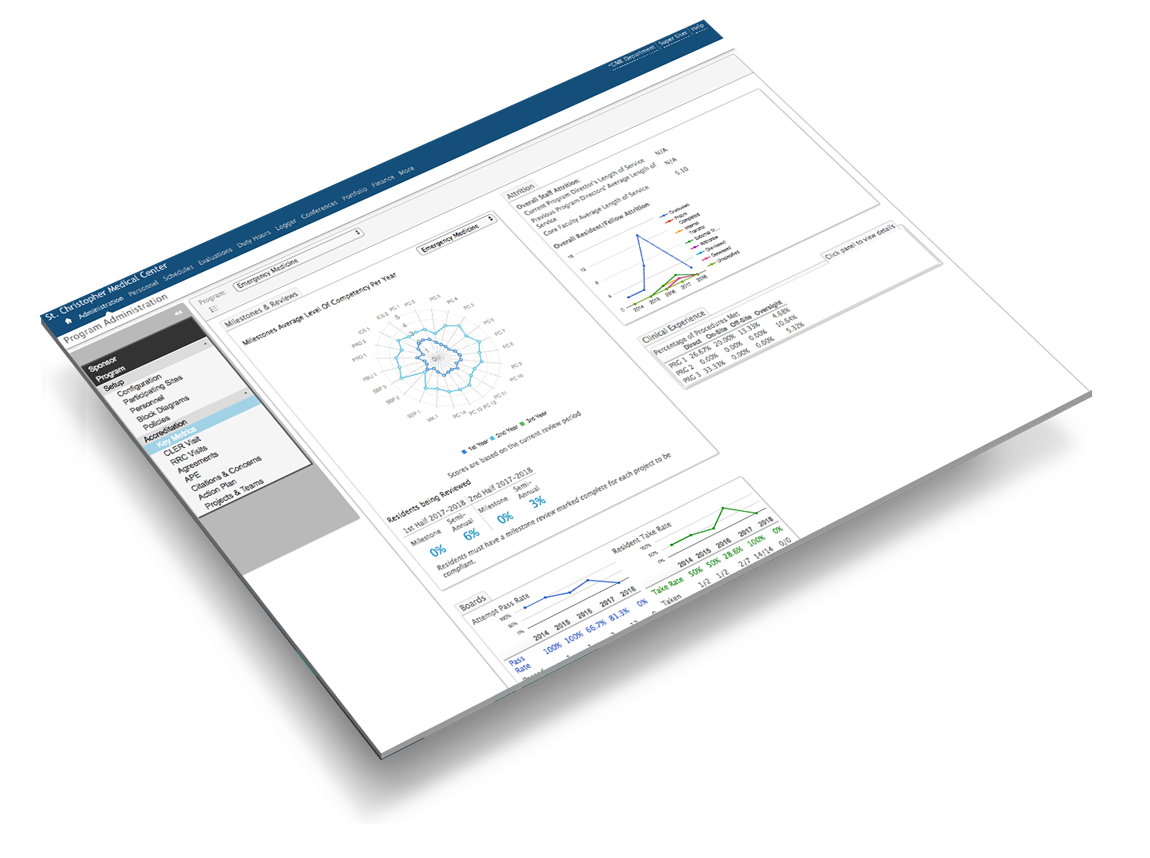 Integrated
Easily align your other software systems with our suite to eliminate redundancies and maintain data integrity.
Agile
Medical education needs are constantly evolving. We can address problems as they arise so you have the newest solutions, right at your fingertips.
Residency Management Solutions
Everything You Need
Duty Hour Compliance
FTE Reimbursement
Onboarding
Clinical Competency Committee Reviews
Trainee Payroll and Funding
Annual Program Evaluations
Rotation Schedules
Daily Schedules
Robust Reporting
Personal Performance
Procedure Logging
Medical School Solutions
When You Need It
Anonymous Evaluations
Clinical Scheduling
Rule-Based Scheduling Templates
AAMC Curriculum Inventory Submission
Curriculum Objective Definition
Alignment of Student Learning
Student Data Customization
Personnel Records Management
Case Logging
Journaling
Immunization Tracking
Access Anywhere
Log and Track Activities On The Go
Get Mobile
Designed specifically for Residents and Fellows in today's GME clinical learning environment. It currently features Work Hours, Procedure Privileges, Procedure Logging and a QR code scanner for conference attendance tracking. Free from the constraint of returning to a desk or workstation, trainees can now engage with the key features of the New Innovations suite anywhere!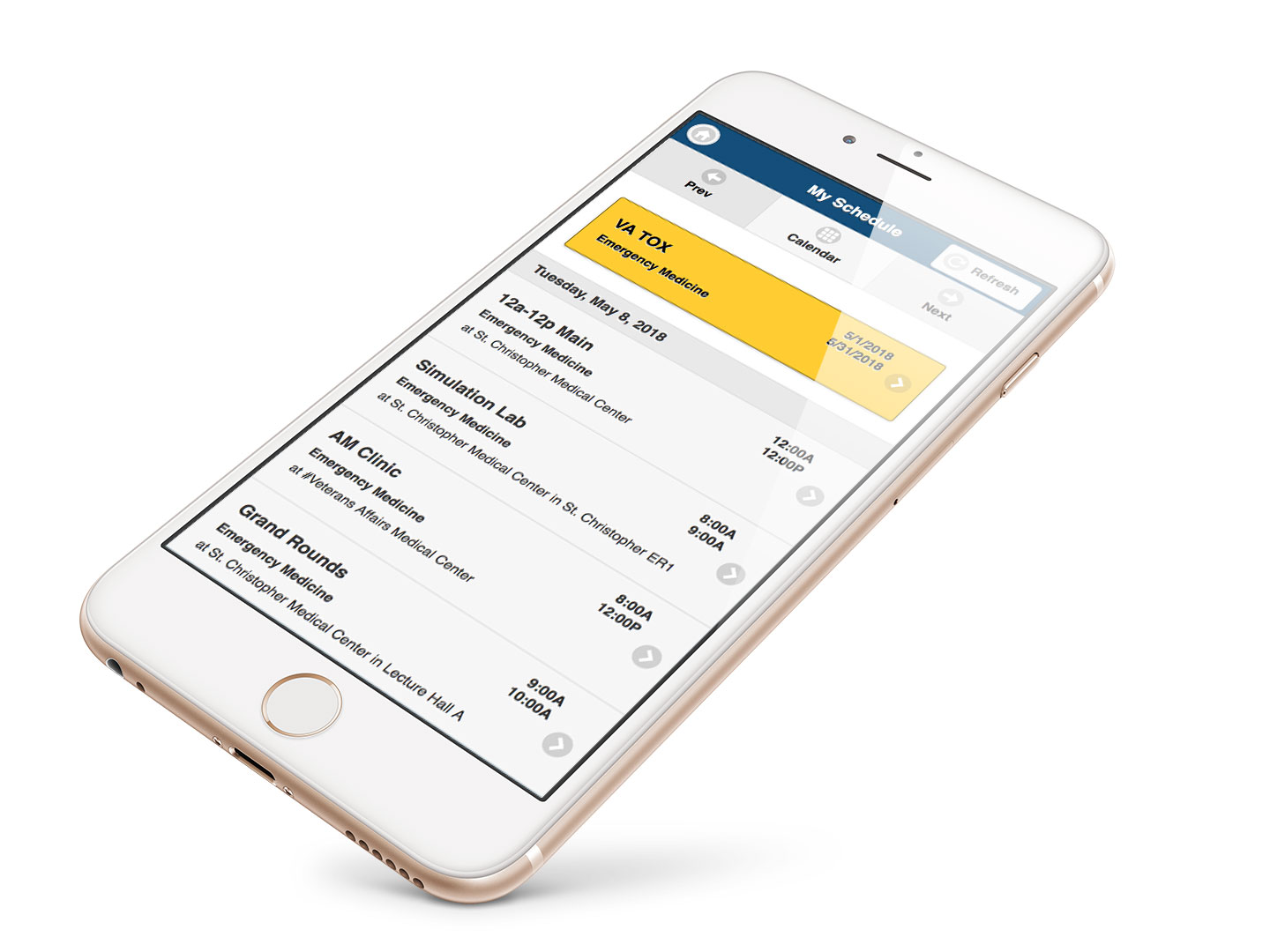 Mobile Web
Most of New Innovations' core features are compatible with today's mobile web browsers. From Work Hours to Evaluations, and Assessment to Scholarly Activities, and so much more, you can take our suite with you anywhere!
Learn MORE
New Innovations is a terrific example of what a SaaS (Software as a Service) should be: Maximum impact with nearly zero need for internal IT support. If you want the best product, for a nominal price, you would be hard pressed to beat New Innovations.
Unrivaled Support
Offering Informed Guidance and Advice
COMPASSIONATE
Friendly Staff
Our technical support staff combines a high degree of empathy, compassion, and patience so that the help you receive is the help you need.
CARING
Compassionate Support
Easily get the help you need through email, phone, training videos, and much more.
THOROUGH
Reference and Training
We deliver complete reference and online training materials with regular training conferences offered throughout the year.
KNOWLEDGEABLE
Informed Help
Make sure the context of your most pressing questions are well understood with a staff that has years of experience and is well-versed in both trainee management and medical education.