Our Philosophy
At New Innovations, we believe internships should add value to your career while also providing you with something great to speak about when encountering future employers. We have a passion for students, and enjoy the fire and energy they bring when working on a project. Our internships focus on real-world business problems that are very relevant and need solved.
If you're ready to make friendships that will last a lifetime, get involved in a fast-growing tech company, and experience what we think an internship should be, drop us a line and we'll be in touch.

What Should I Expect?
At New Innovations we realize that you are a student first. We work around your class schedule and the demands of your coursework so that it's easier for you to apply what you've learned. Our business truly needs the undeniable energy and fresh perspective that you have to bring to the table, and we know that isn't possible if you don't have balance between work, school, and your personal life. And while experience and success are very important, we also want you to feel comfortable. We dress casually, but take our work seriously.
Work Ethic
There is a common theme here. We each share a drive to create the best possible product and experience for our customers.
Play
We have an ongoing civil war that we fight with nerf guns. Don't be surprised if you're thought of as a target when you first start here.
Outdoors
Venture out to our beautiful outdoor patio equipped with wifi and enough seating to accommodate our entire company.
Celebrations
The owners of our company are pretty great hosts. We celebrate our successes and holidays with company-wide games and food.
Coffee
Are you a coffee lover? We have more Keurig's then we know what to do with, and a "state of the art" coffee machine.
Freedom and Independence
Micromanagement doesn't exist within our internships. We give you the tools you need to succeed and send you on your way.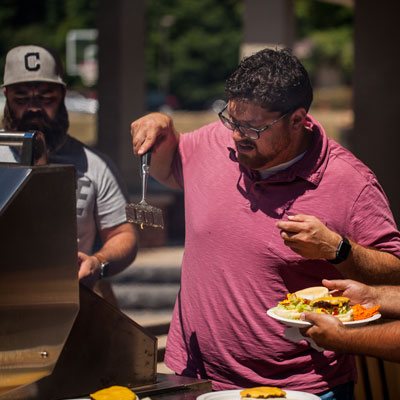 Friendly Work Environment
Our employees seem to get along pretty well, and it shows. You'll get to know more than your fair share of friendly faces during your tenure.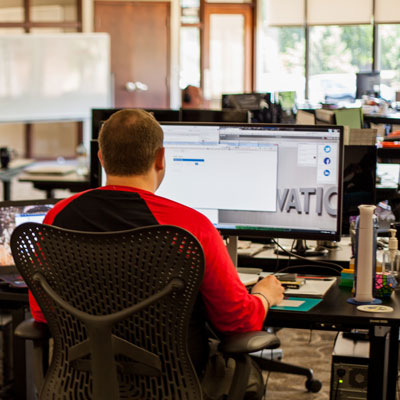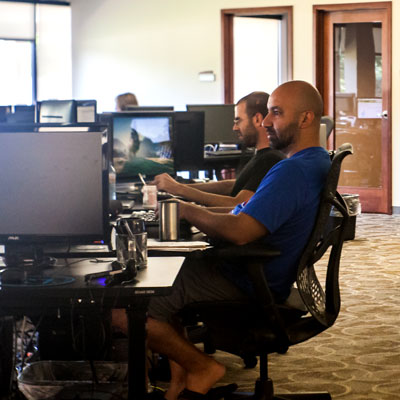 Work With a Purpose
Interns here know that their work will be utilized to help the business grow. You'll work on projects that are timely, relevant, and useful.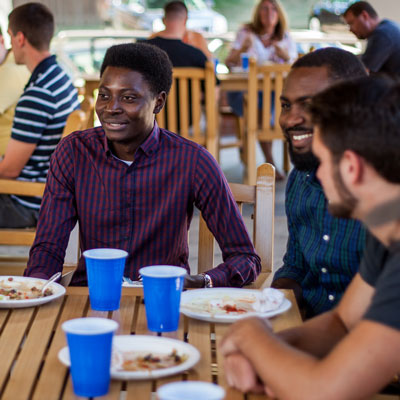 Flexibility
With any internship, school comes first. We work around your schedule to accommodate homework, extracurriculars, and classes.