The Mobile Debate: Android vs. iPhone in Medical Education
As any physician would know, the heavy and ever-changing demands of medicine have encouraged medical professionals to search out mobile channels that allow them to access pertinent information anywhere and at any time.
In medical education specifically, there are numerous mobile apps that residents, medical students, and attending physicians use in order to optimize their daily workflow.
These apps handle everything from physician data entry to symptom references that allow physicians and other medical professionals to use their precious time to concentrate less on managing and finding data and more time on patient interaction.
As these mobile technologies expand, competition to gain a share of the market continues to accelerate, particularly between Apple's iPhone and the many available Android devices.
According to International Data Corporation (IDC), as of 2015 Android devices dominated over 80% of the global smartphone market. Apple remained around 13.9% and Windows Phones remained at around 2.5%.
According to these figures, it would be logical to assume medical professionals are using devices in much the same way, with Android as the clear favorite.
However, this is not the case. According to a 2014 report by Doximity, a social networking interface for physicians, 85% of their user base was using an iPhone.
Doximity also hypothesizes that many of these individuals may be brand advocates for Apple who are quick to adopt a new iPhone once it is released.
While this assertion is convincing, we were curious to test our own users to see whether or not we came across similar results when it came to iPhone versus Android.
While we have many diverse users, a vast majority of them happen to be residents or attending physicians.
They use the system to enter their work hours, check their schedules, and complete evaluations on resident performance.
We provided a survey to these users on personal mobile preference so we would have a better idea of how they stack up regarding the Android/iOS debate.
As of today, approximately 2300 individuals have completed the survey.
These individuals were asked to self-identify their work roles based on a pre-populated list. These were the responses we received: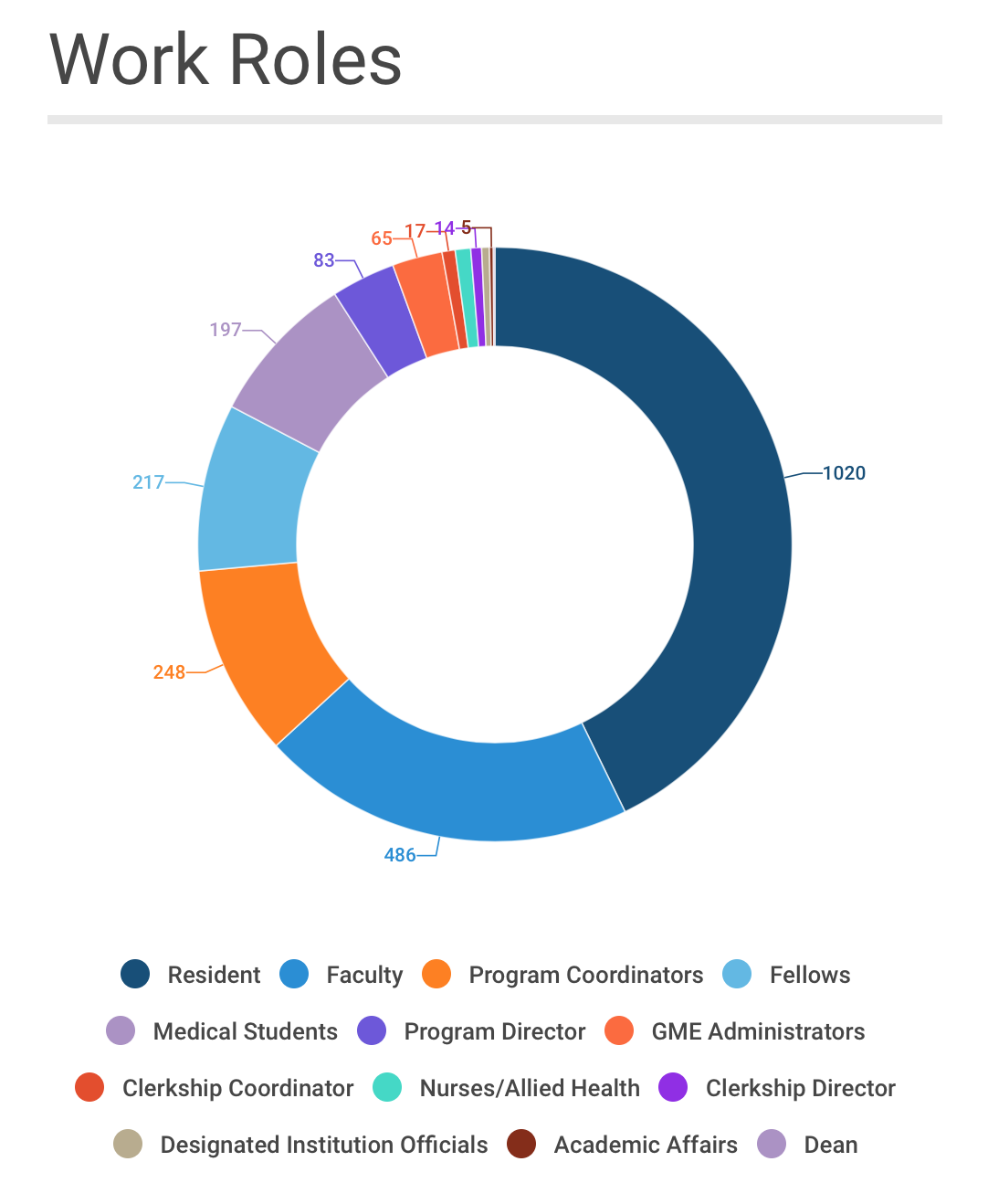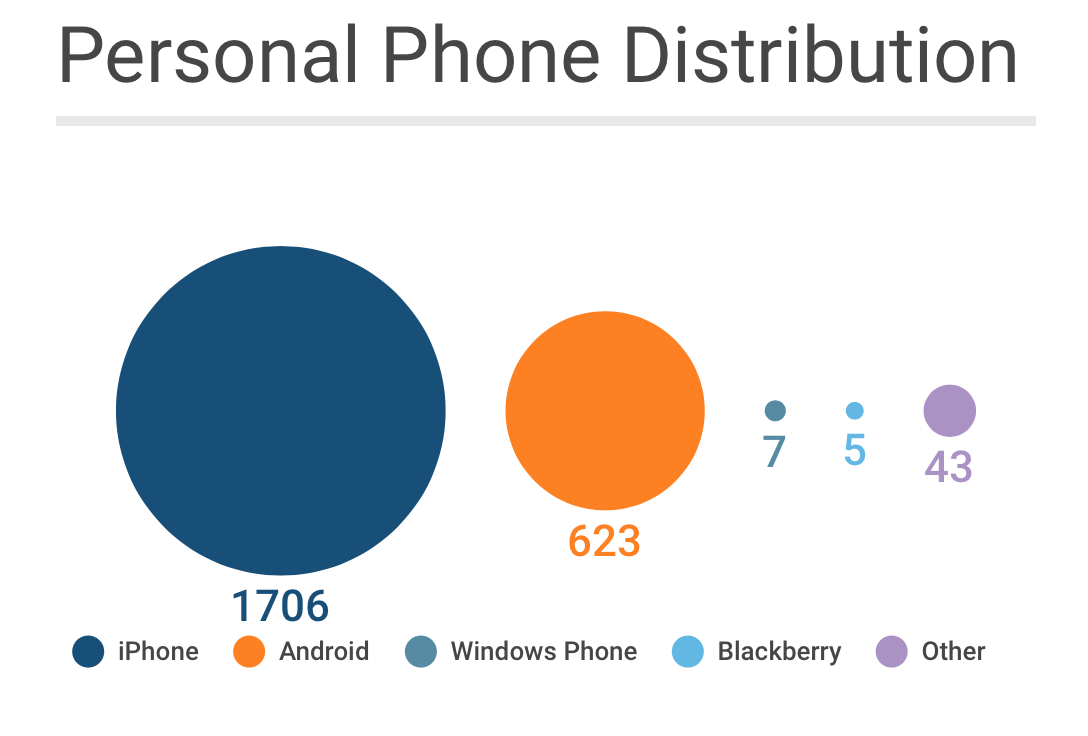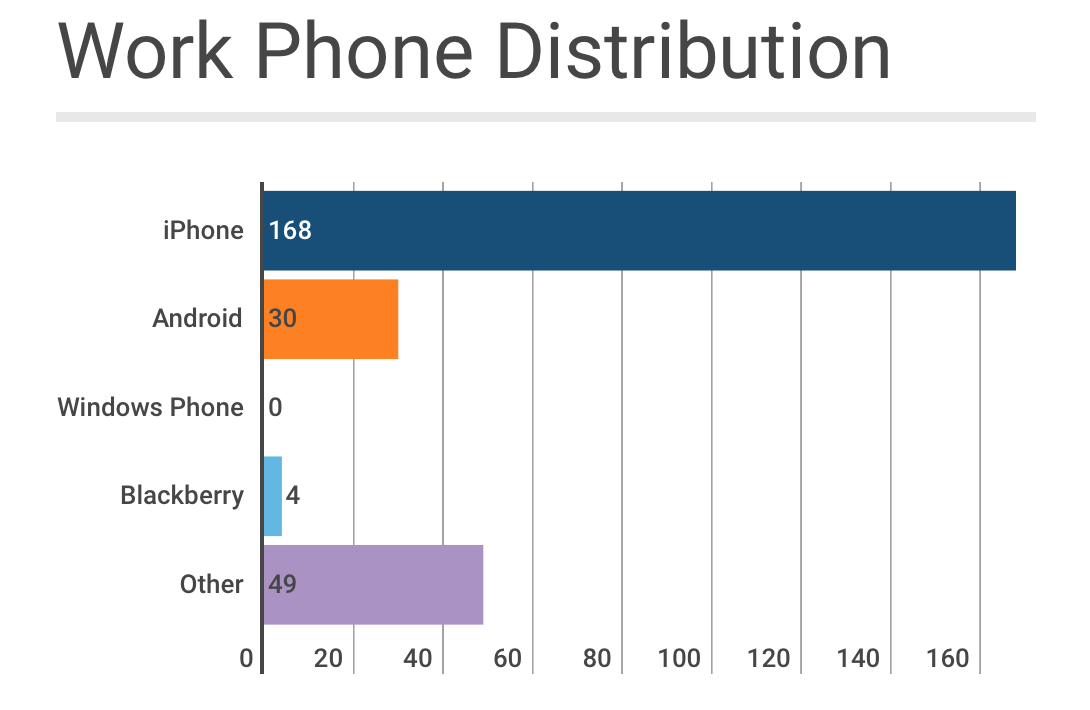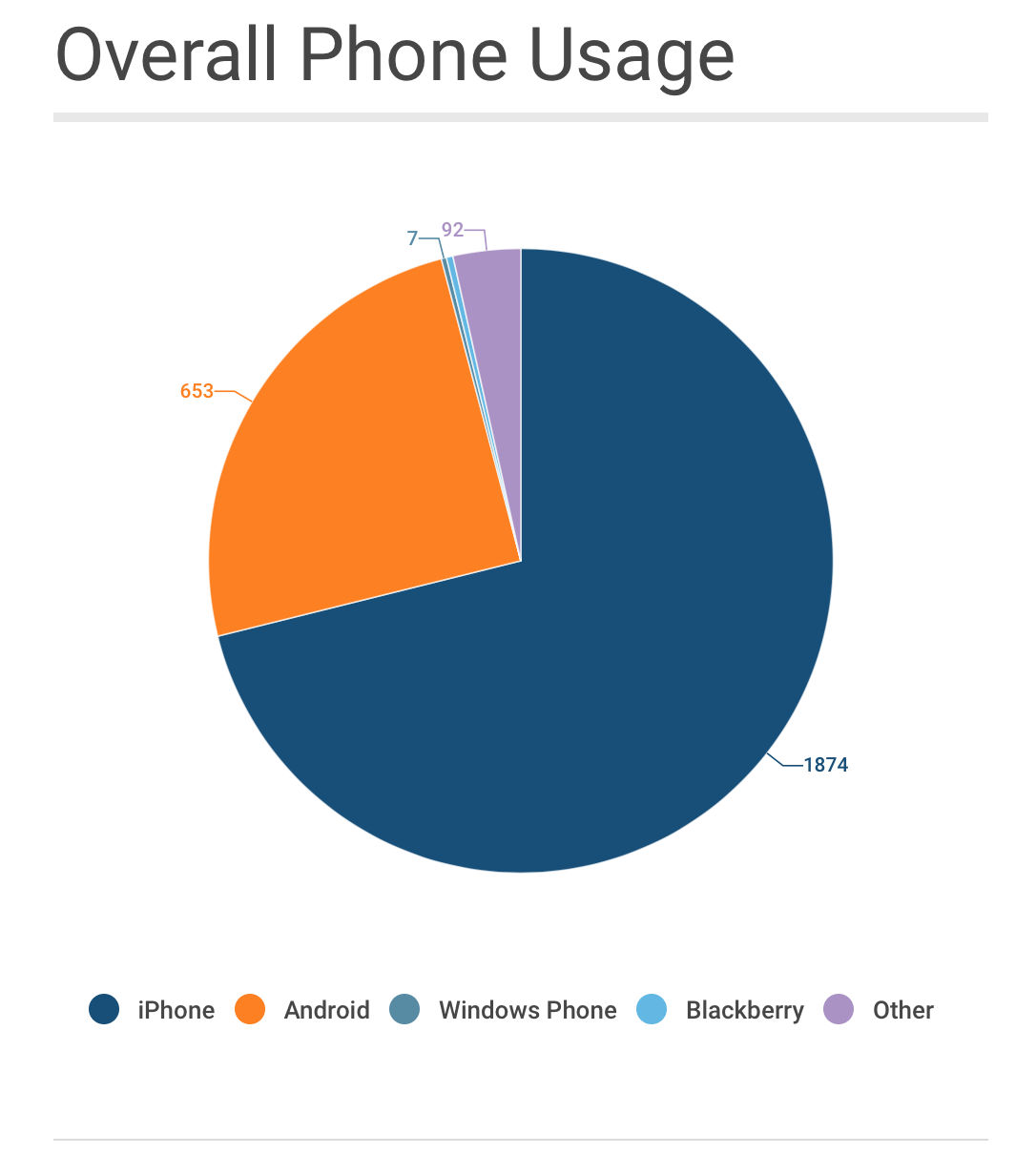 This sample of people was pretty telling.
Overall, the results were pretty in-line with Doximity's, given the time difference and the fact that a few physicians have likely adapted to an Android device in accordance with heavy global Android preference.
The iPhone dominated the phone of choice for personal use and devices issued at work.
While this is only a small sample of medical professionals in the United States, the data does point to a clear iPhone preference.
Why do you think that is? Does it seem like medical professionals prefer Apple devices? Do you disagree? Let us know your thoughts in the comments below.
For the record, this survey was voluntary, as was all information. We are trusting that all data provided to us was accurate.
Note: All data is listed below.
1020 - Residents
486 - Faculty
248 Program Coordinators
217 - Fellows
197 - Medical Students
83 - Program Director
65 - GME Administrators
17 - Clerkship Coordinator
20 - Nurse/Allied Health
14 - Clerkship Director
10 - Designated Institution Officials
5 - Academic Affairs
2 - Dean
What type of phone do you have for personal use?
iPhone - 1706
Android - 559
Windows Phone - 7
Blackberry - 5
Other - 43
For those who are issued a phone at work, what type of phone are you issued?
iPhone - 168
Android - 30
Windows Phone - 0
Blackberry - 4
Other - 49
Here is a list of phones (personal and work) included in the survey:
iPhone - 1874
Android - 653
Windows Phone - 7
Blackberry - 9
Other - 92